Christopher V. Hill, Ph.D.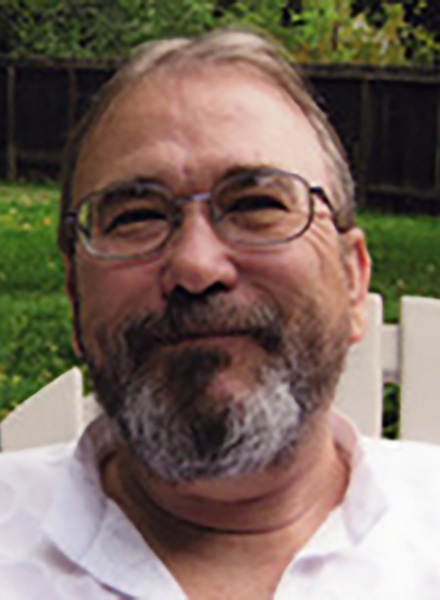 Christopher V. Hill, Ph.D.
Biographical Information
Professor Christopher V. Hill researches in the field of the history of India and environmental history. His first book, River of Sorrow: Environment and Social Control in Riparian North India, was published by the University of Michigan. Chris recently received the Aldo Leopold award for best article in environmental history. Chris enjoys teaching Asian history, Asian- American history, and environmental history. Chris received his Ph.D. from the University of Virginia in 1987 and taught at Lock Haven University, before escaping to UCCS in 1993. During the 1999-2000 school year, Chris was in residence at Calcutta, where he worked as one of five nationally named Fulbright Research Scholars in India. In the 2006-07 school year he returned to India to complete research on his current work in Indian environmental history. Chris was recently awarded the Outstanding Teaching Award in the College of LAS.
Areas of Interest
Field: Modern South Asian History
Research Interests: Environmental History of Modern India
Education
BA, University of Utah
MA, PhD, University of Virginia
History of Colonial India
Global Environmental History
History of the British Empire
Publications
Monographs:
Ecology and Empire: Ideology and Public Works in Colonial India, 1854-1947 (in progress).
South Asia: An Environmental History (Santa Barbara and Oxford: ABC-CLIO, 2008).
River of Sorrow: Environment and Social Control in Riparian North India, 1770-1996 (Ann Arbor: Association for Asian Studies Monograph Series, Number 55, 1997).
Articles:
"The Enlightened Gardens: The Victoria Gardens of Bombay and the Validation of Empire (currently under review)
"Imperial Design: The Royal Indian Engineering College and Public Works in Colonial India, in Damodara, D'Souza, and kumar, eds., The British Empire and the Natural World (Delhi: Oxford University Press, 2011)
"Of Nature and Nurture: Sedentary Agriculture and the 'Wandering Tribes' of Jharkand," in William R. Pinch, ed., Speaking of Peasants: Essays on Indian History in Honor of Walter Hauser (Delhi: Monohar Press, 2007)
"Ideology and Public Works: 'Managing' the Mahanadi River in Colonial North India," Capitalism, Nature, Socialism, Vol. 6, No. 4, December 1995.
"Philosophy and Reality in Riparian South Asia: British Famine Policy and Migration in Colonial North India," Modern Asian Studies, Vol. 25, Part 2, May 1991.
"Water and Power: Riparian Legislation and Agrarian Control in Colonial Bengal," Environmental History Review, Vol. 14, No. 4, Winter 1990.
Honors & Awards
Outstanding Research Award, UCCS
Outstanding Research Award, College of Letters, Arts and Sciences, UCCS
Outstanding Professor Award, LAS, UCCS
Aldo Leopold Award, American Society for Environmental History
Organizations
UPE Visiting Fellow, University of Hyderabad, India
Senior Research Fellowship, American Institute for Indian Studies
Fulbright Senior Research Fellowship
Committee for Research and Creative Work Award, UCCS
National Endowment for the Humanities Workshop Grant
Ford Foundation Travel Award , Rockefeller Foundation, Bellagio, Italy
National Endowment for the Humanities Summer Seminar Fellowship