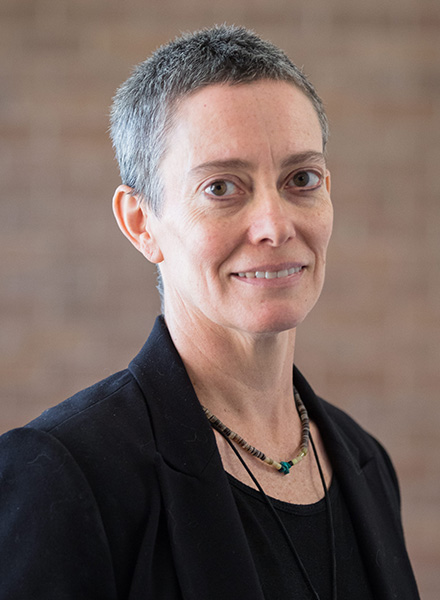 Biographical Information
Associate Professor, History and Women's and Ethnic Studies Program
Research Affiliate, Center for Middle East Studies, University of Denver
Former Executive Curator, Intersections Film Festival at UCCS
Co-Curator, Meydan Middle East Film Series, CMES, University of Denver
Areas of Interest
Modern Middle East History
Late-Ottoman and early Turkish republican history
Sensory, cultural, and urban history of the Middle East
Transnationalism
Critical pedagogies
Education
Ph.D., New York University, 2008
M.A., Boğazici University (Istanbul, Turkey), 1995
B.A., Southwestern University, 1991
Courses Taught
Undergraduate History
HIST 1600: Making of the Modern Middle East, Part I
HIST 1610: Making of the Modern Middle East, Part II
HIST 3000: From Constantinople to Istanbul: Locating an Eastern Mediterranean City between History and Modernity
HIST 4030: The Ottoman Empire, 1400-1800
HIST 4040: Reconsidering the Late-Ottoman Empire and Early Turkish Republic, 1800-1938
HIST 4990: Senior Thesis Seminar: Approaches to the Study of History (Modern Middle East emphasis)
Undergraduate History and Women's and Ethnic Studies (WEST)
HIST/WEST 4060: Middle East Women in Film
HIST/WEST 4050: From the Harem to the War Zone: Women Writers Encountering the Orient and Occident
HIST/WEST 3680: Islam and the West: Contacts, Approaches, and Representations
HIST 3000/WEST 3000/FILM 3950: Women and War: Perspectives on Militarism, Activism, and Voices
For more information about the Women's and Ethnic Studies Program at UCCS, please go to www.uccs.edu/west
Graduate History
HIST 6750: Readings in Modern Middle East History
HIST 6990: Research in Modern Middle East History (4 credits)
Selected Publications
Current Research
Carole Woodall has been exploring and studying Istanbul for nearly two decades with a specific interest in cultural and sensory urban environments. Dr. Woodall's scholarship focuses on the interplay between urban space and cultural practices and its effect upon the formation of modern identities in the late-Ottoman and early Turkish republican periods. Her interpretive approach combines theories of modernity with cultural and sensorial approaches to the urban environment. Specifically, Dr. Woodall's research examines the perceived and embodied urban modern sensory experience of 1920s Istanbul through a critical examination of the "decadent modern" - a way to address what contemporary critics and Turkish republican scholars have referred to as a "crisis." She is currently preparing her manuscript The Decadent Modern: Cocaine, Jazz, and the Charleston in 1920's Istanbul, which provides a counterpoint not only to a dominant Turkish nationalist narrative, but also to key approaches to understanding modern Middle Eastern history. Her work revises and complicates that narrative by questioning the multiple ways that social and non-state actors participated in the refashioning of post-Ottoman society. Most notably Dr. Woodall's work is shaped by interdisciplinary research on transnationalism, popular culture, jazz and dance studies, and the embodiment of place.
Intersections Film FestivalTM (IFF)
In the fall of 2009, Woodall founded a non-profit public/academic program called Intersections Film Festival (IFF)TM, which is attached to UCCS's College of Letters, Arts, and Sciences (LAS). The festival provides innovative cultural film programming around contemporary political, social, and cultural themes related to the Middle East by screening award-winning Middle Eastern films and documentaries. The interdisciplinary project is a vital form for public engagement by creating access to critical debates and making global issues relevant at the local level. Middle East historians constantly struggle with how to dispel systemic stereotyping and misrepresentations in an age of intense post-911 mediatization whereby historical substance becomes overly simplified. Intersections Film Festival specifically addresses this obstacle through its pairing of engaged "talk back" discussions with screenings. The festival conveys the diverse political, social, and economic realities of modern Middle East society, while also providing moments of visual humor and poignant thought for the audience. The festival remains committed to making screenings free and open to the public in accordance with its mission of supporting diversity, institutional collaboration, and community outreach.
IFF explored the themes of Women's Lives and Experiences in 2009, and Displacement in 2011.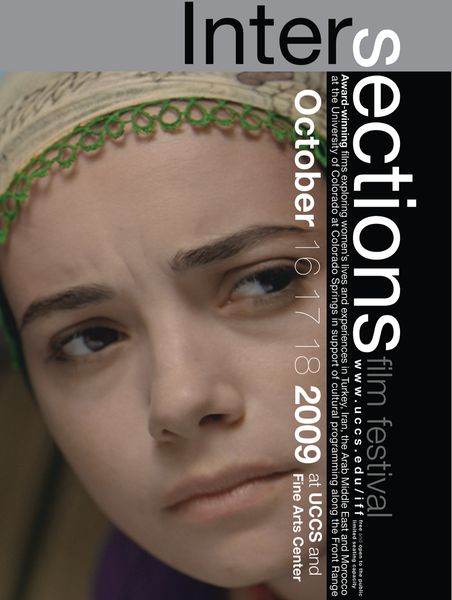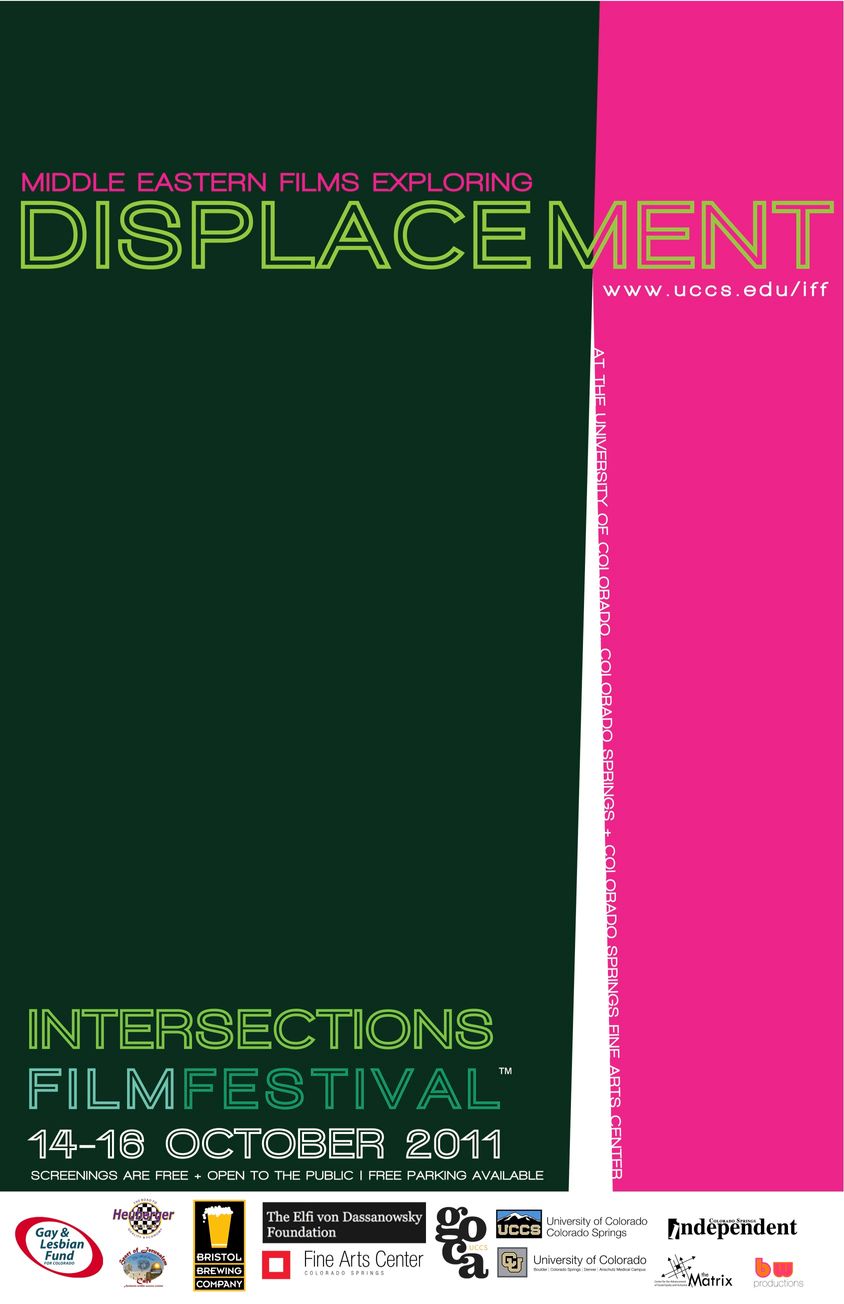 Honors and Awards
Gay & Lesbian Fund for Colorado, Event Sponsorship Grant, for Intersections Film Festival 2011
Creative Research Creative Work (CRCW) award, UCCS, 2011
Presidential Fund for the Humanities Grant, for Intersections Film Festival 2011
Post-Doc Visiting Taft Fellow, Popular Culture in the Middle East: Interdisciplinary Studies Research Seminar, Charles Phelps Taft Research Center, University of Cincinnati, 2008
Institute of Turkish Studies Dissertation Grant, 2002-2003
Gastwissenschaftler, Orient-Institut der Deutschen Morgenlandischen Gesellschaft, Istanbul, Turkey, 2000-2001
American Research Institute in Turkey Dissertation Grant, 2000-2001
Foreign Language and Area Studies Dissertation Grant, 1999-2000
Foreign Language and Area Studies Fellowship, 1997-1999