Why Pursue a MA in History at UCCS?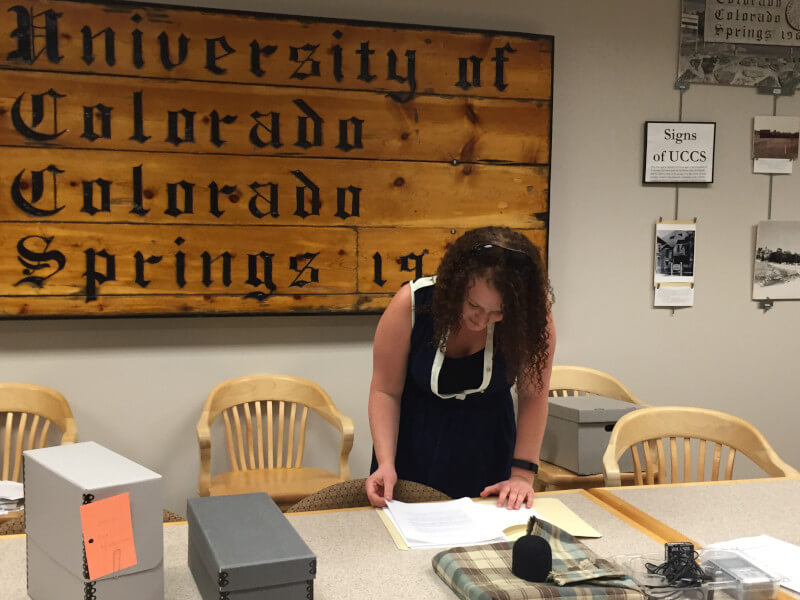 Our students are exposed to a breadth of regions, time periods, and historical approaches by taking three distinct sequences, focusing on the history of various regions with different professors.
Within this structure students also have opportunities to tailor their program to highlight specific central thematic or theoretical interests
The M.A. in History MA trains graduate students in the process of writing primary-source-based research papers, which make well-evidenced arguments, grounded in historiography and theory
The MA History program offers a high quality educational experience since only graduate students may enroll in MA History seminars, all of which are taught by tenured or tenure-track faculty with appointments to the University of Colorado Graduate Faculty
Our MAs apply their skills in many ways: presenting their work at professional conferences, teaching at universities, community colleges, and K-12 schools, and engaging in professional work (internships) at museums, archives, and other organizations regionally and nationally.
Many graduates of our Master's degree pursue doctoral studies. Our graduates are competitive and have secured admission domestically at the University of Colorado-Boulder, University of Utah, Temple University, University of Arizona, University of Minnesota, University of Cincinatti, Princeton University, University of Texas, as well as internationally at Oxford University (UK), Newcastle University (UK), University of Wuerzburg (Germany), and University of Toronto (Canada).
For further assistance please contact:  

Ian Smith
History Department Program Assistant
Columbine Hall, room 2048
email:  ismith2@uccs.edu     
phone: (719) 255-4069  

Dr. Yang Wei, Ph.D., Associate Professor and Graduate Director
email: ywei@uccs.edu